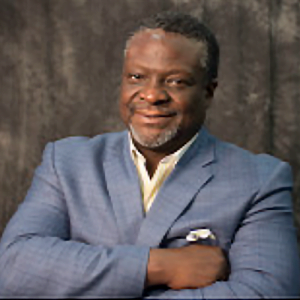 Reverend Courtenay L. Miller a native of Chicago, Illinois, is the son of the late Reverend Clarence Earl Miller and the late Ann Lee Miller.  He received his Bachelor's Degree in Business Administration from Howard University in Washington, DC.  He also earned a Master's Degree from the Howard University School of Divinity, and remains an active alumnus and proud member of the Omega Psi Phi Fraternity. 
Rev. Miller was licensed to preach by the Friendship Baptist Church in Chicago, Illinois.  He was ordained by Mt Airy Baptist Church in Washington, DC. He is a sought-after speaker who preaches all over the United States and has taken his ministry as far as South Africa.
Rev. Miller participated as the Chair of the Advisory Board of the Washington Hospital Center's Teen Alliance to Prevent Pregnancy (TAAP), member of the County Executive's Dr. Martin Luther King's Memorial Commission, and host of the NAACP Freedom Fund Dinner.  He has taught in the National Baptist Congress of the Christian Education, USA, Inc. and the National Capitol Region of Congress of Christian Education.
Reverend Miller accepted his calling as Pastor in 1998 at Norbeck Community Church in Silver Spring, MD, where he has faithfully served as Senior Pastor for 20 years.  He is known for being a strong teacher, preacher, and leader in the community; serving as a part of the Black Ministers Conference of Montgomery County, Maryland; and collaborating with city officials on various town hall meetings on topics of interest to the community including: youth empowerment, encounters with the police, and voter registration.  Reverend Miller has a heart for God's people which is evident in all that he does.